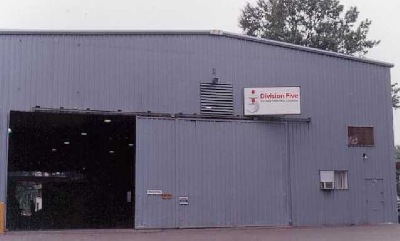 Division Five,The Steel Fabrication Company began operating May 1995 and specializes in structural and miscellaneous steel fabrication. We have more than 125 accumulative years of experience of our highly skilled key personnel that have pride in their work and strive for excellence.




Our Customer's requirements and schedule are top priority along with efficient and well managed projects that produce the highest quality product.



Division Five enjoys working with our customers to meet all their structural and miscellaneous steel needs and with our teams experience and capabilities our projects are successful.

Structural Steel

Beams Columns Bracing Frames Trusses

Miscellaneous Steel

Stairs Handrails Guardrails Ladders Canopies Catwalks

We look forward to helping you with your steel fabrication needs.